The PCman's Site Map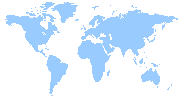 We offer a collection of fun, free computer stuff. Send our greeting cards, download freeware or play games. Place an ad, list your business card, use our forum to have a discussion. Post your favorite links, use our free services. Check out our MP3 stuff or find free internet access. Also See our FREE webmaster tools. Enjoy!
Root URL: http://www.thepcmanwebsite.com/
The PCman's Site Map
New features are always added so check back often.
Thank you for visiting the best site on the web!
This site is always updated
Copyright ©1999-2013 The PCman Website
Site Map | Links | Terms | Tell a Friend | Forum | Privacy | Mail List | The PCman's Store