The PCman's FREE Webmaster Tools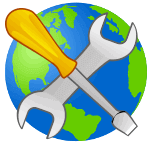 Free webmaster tools web site create web pages, meta tags, frames, style sheets, logo's, more online generators and creators. Check your keyword ranking, create popup windows and redirect pages. We have available a collection of FREE Webmaster Tools. A Search Engine Keyword Ranking Checker, a Frames Maker, a Web Page Screen Size Tester, Meta Tag Generator and Cascading Style Sheets Generators. Use our Logo Creator for logos, banners and headings. Please feel free to use these free webmaster tools to help create and build your website. WAP tools here too.
The PCman's FREE Webmaster Tools

FREE Download Click Here!!
Traffic Builders
Banner Maker - make ad banners online many sizes and styles (see the rotator).
Social Bookmarks Service - one line of code will allow your visitors to add you to more than 40 online bookmarks, including favorites and homepage.
Award Program - Win The PCman's award submit your site here.
Games 4 Your Site - add games to your site for free.

VeRY HoT


Greeting Cards 4 Your Site - customize the creator pages to match your site.

HoT


Link Exchange - join in on our text link exchange program.
$$ Make Money with Your Website - earn an income with affiliate programs.

$$$


Slogan Creator - enter your word instantly create a catchy phrase.

PoPuLaR
Online Creators and Generators
Add to Favorites Generator - make it easy for others to bookmark your site.
Banner Rotator Code Creator - a simple to set up ad banner rotator.
Bookmarks Page Creator - your visitors can add you to over 40 online bookmarks.
Cascading Style Sheet Code Generator - use this for your links, body, text, scrollbars, all in one piece of code you can paste into your page.
Colored Forms Creator - easily create your own custom colored form fields.
CSS Button Creator - make buttons without images using style code.
CSS Generator for Links - use to make style sheets code for links.
CSS Generator for Body Tags - use to make style sheet code for body tags.
Cascading Style Sheet Scroll Bar Generator - make colored scroll bars.

HoT


Crontab Generator - create crontab files with instructions for use.
Custom Logo - Banner Creator - easily create custom 3D logos banners and headings online, choose style, colors, fonts, more...

ToP PiCK


Drop Down Menu Creator & Site Map Maker - generate Javascript drop down menus.
Email Link Creator - make email links with your info embedded.
Email Spam Stopper - create code to stop email spam on web pages.
Error Page Creator - make your own 404 pages and more .htaccess.
Font Filter Creator - uses css style to create cool text effects.
FormMail Forms Generator - create your own forms for formmail.pl.
Frames Maker - create your own frameset with many options.
Hot Linking Stopper - keep people from linking to your files .htaccess.
Make Homepage Code Generator - easily set the start page.
Meta Tag Generator - online meta tag creator with special page effects.
Page Redirection Generator - uses .htaccess on Unix or Linux servers.
Password Protection Generator - make your files safe and secure .htaccess.
Popup Window Creator - 4 different types, many options, easy to use.
Redirect Page Creator - simple to use, many choices uses meta refresh.
Robots.txt Creator - control how search engines index your site.
Status Bar Scrolling Text Creator - create your own scrolling messages.
Web Page Creator Do It Yourself - many styles and options.
Web Page Creator FAQ's - solutions to common errors and problems.
WAP Page Tools - images, page maker, utilities, tools, emulator.
Tutorials
Browser Safe Color Chart - 216 colors with hexadecimal values.
Favorites Icon Tutorial - easily create a favicon.ico image for your w e b s i t e.
Google Pagerank Tutorial - a tutorial on how to increase your Google Pagerank.
How to Choose a Web Host - an explanation of the terms and choices involved in web hosting.
How to install Windows Fonts - install fonts simple step by step instructions.
How to Use Cursors on Webpages - tutorial and code to add cursors to your p a g e s.
Web Site Enhancements
Free Web Templates - css templates, flash templates, WordPress themes easy to customize.

PoPuLaR


Myspace Codes - pimp your profile with our cool myspace codes and tutorials.
FREE Backgrounds and Viewer - freeware backgrounds and a viewer to test text colors and typefaces against our backgrounds.
Clipart Archive - lots of clipart for download many categories.

HoT


Cursors - download cursors for your computer and your pages.
FREE Fonts Download Archive - tons of freeware fonts for download.

PoPuLaR


Website Buttons - many styles and colors to choose from.
Perl CGI Scripts - listing of our own no cost cgi scripts.
Web Site Testing Tools and Utilities
Adsense Preview Tool - preview adsense ads in all sizes and formats.
Alexa Pagerank Checker - enter your url get the alexa PR and traffic graph.
Ascii to Unicode Converter - enter text and convert it to Unicode online.
Case Converter - convert the case of your text to and from upper or lower case.
Chmod Calculator - convert + display file permission values in 3 formats.
Color Converter - convert Hex, RGB, VRML, web browser safe colors.
Google Page Cache Checker - check your pages are in the Google index.
Google Pagerank Checker - instantly check your Google Pagerank.
Hotlinking Prevention Test - hotlinking prevention test for your server.
HTML to Text Converter - strip out html tags, javascript, white space etc.
Link Popularity Checker - see who is linking to you in 12 search engines.
Name Server Look Up - find out the host name of an IP address.
Screen Resolution Tester - see how your pages render at various resolutions.
Search Engine Submitter - submit your site to 30 + search engines.
Source Code Protector - encrypt & protect the source code of your webpages.
Unicode to Ascii Converter - convert Unicode to Ascii text online.
Whois Domain Name Look Up - find information about a domain name.
Source Code Viewer and Grabber - view the source code of pages that won't let you view their source code.


Check Keywords
Keyword Checker - see if your site shows up in search engine results. Test your words or a phrase that pertains to your website to see if your site ranks in the popular search engines. Also see how well your competitors rank with the same words or phrase with Internet Explorer and other browsers.


New features are always added so check back often.
Thank you for visiting the best site on the web!
This site is always updated
Copyright ©1999-2013 The PCman Website
Site Map | Links | Terms | Tell a Friend | Forum | Privacy | Mail List | The PCman's Store
Site Features
Homepage
Business Card Creator
Games For Your Site
Webmaster Tools
Myspace Codes
Clipart Archive
Free Fonts Archive
Desktop Wallpaper
Greeting Cards
Web Page Creator
Classified Ads
Free Stuff
Freeware
Jokes Riddles
Guestbook
Advertising
Link To Us
Add A Link
Magazines
Win our Award
Game Sites
Search
Contact Us
Blog
Secret Info
Perl Scripts
Special Freebee
Online Casinos
Link Exchange
Game Sites
Computer Repair
F-R-E-E Business Cards
Join our Mail List
Stay on top with
The PCman's Site News!

F R E E Card Free Download