Shop Online at The PCman's Store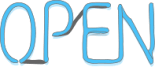 Shop online at The PCman's Online Store where you will find our custom branded shirts, hats, carry bags, mugs and more. If you like this site show your support by purchasing our quality products as gifts or souvenirs. Here you will find many desirable products that have The PCman's custom branded logo on them. Show your support for The PCman and proudly wear our shirts, caps and use our branded mugs, carry bags, garments and accessories. Enjoy your visit browsing through our merchandise at The PCman's Online Store, we never close, have a great day.
Check Out Our Game Categories:
Classic 1 | Classic 2 | Internet | DS | Wii | PC | PS | PS2 | PS3 | PSP | Video | Xbox 360
Shop Online at The PCman's Online Store
Shirts (short)
The PCman's White T-Shirt
Proudly display our logo on this high quality t-shirt perfect to wear while surfing our website.
$15.99
The PCman's Ash Grey T-Shirt
If you don't want white here is our grey t-shirt of the same high quality and also displaying our site's logo.
$15.99
The PCman's Golf Shirt
The PCman's Golf Shirt you are sure to win your golf game with this shirt your opponent wiil be so struck with your nice looking shirt it will ruin their whole game.
$17.99
Shirts (long)
The PCman's Hooded Sweatshirt
Let The PCman be with you when it's cold, and remember to bring this sweatshirt with you when you go out so others will see you support The PCman.
$25.99
The PCman Sweatshirt
The PCman's sweat shirt will keep you warm on those cold rainy nights. Choose your size larger to sleep in.
$21.99
The PCman's Baseball Jersey
The PCman's Baseball Jersey, wearing this shirt shows that you're a good sport when you are playing our online games.
$17.99
Hats & Caps
The PCman's Black Cap
The perfect thing to wear while playing ball or just traveling about town.
$15.99
Bags
The PCman's Messenger Bag
The PCman can carry all of your goodies in this roomy carry all bag. Great for carrying your CD's of MP3's that you found from our website.
$19.99
The PCman's Tote Bag
CD ROMS and DVD's are sure to be at home in our tote bag, especially with The PCman Website logo on the front.
$13.99
Home & Office
The PCman's Wall Clock
With The PCman's Wall Clock you will always know what time you have to play our games and use our many FREE online services.
$11.99
The PCman's Tile Coaster
The PCman can protect your valuable furniture. We wouldn't want you to ruin your furniture because you had a spill from being excited about the new features on our site.
$5.50
The PCman's Mousepad
If you like our site how can you surf the net without this? Our mouse pad is the perfect compliment to your mouse.
$11.99
Mugs
The PCman's Mug
Warm your heart on those cold wintery days with our branded drinking mug. To remind you to surf our site and play our games while you are enjoying your beverage.
$11.99
We have shirts hats caps mugs carry bags merchandise caps.
Thank you for visiting the best site on the web!
This site is always updated
Copyright ©1999-2013 The PCman Website
Site Map | Links | Terms | Tell a Friend | Forum | Privacy | Mail List | The PCman's Store