Hot Linking Preventer Perl Script CGI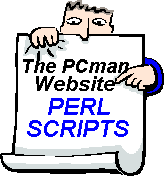 Hot Linking Preventer Script is used to easily make .htaccess files to keep people from linking to your users images and stealing their bandwidth. Simple installation, easily looks like your web site.
Scripts Home | Scripts FAQ Page | FREE Perl Scripts | Technical Support
FREE Webmaster Tools | Make Money $$$ | Games 4 Your Site | E-Cards 4 Your Site
Hot Linking Preventer Perl Script CGI
Hot Linking Preventer Script
Our Hot Linking Preventer script has customizable headers, footers, thank you email messages, font color, size, and face. Also easy setup and domain protection, as is detailed below.

View Demo

Your script will not have an ad banner on it.
Hot Linking Preventer Script
Price: No Longer Available
Includes program files, images and instructions.

Our Hot Linking Preventer uses mod_rewrite users can easily create .htaccess code with our generator script. It is used to easily make .htaccess files for Unix/Linux servers to keep people from linking to your users images and stealing their bandwidth. There are 8 convenient preselected file types and 8 more spaces to put in additional file types. Up to 10 permitted URL's can be named that are allowed access to your users files. Included are complete simple instructions for set up and operation of the Hot Linking Stopper.

We will install this script for you on your server for $35.00 US. Includes uploading of program files and images with setup and configuration of the script. Does not include modification of the header and footer files. These can be modified for an additional charge which we would quote to you before the work is started! More Installation Details
We have features in our scripts that are lacking in other site's scripts.
Basic Requirements
We are using Perl 5
We need the ability to have and run scripts from a cgi-bin directory.
The scripts were generally written for Unix, Linux servers.
We use sendmail.
The scripts need the use of forms for the users input information.
You need an FTP program like WSFTP or CuteFTP to upload and to change the permissions on the scripts to make them executable.
You need to know your server path to Perl and Sendmail.
Built In Features
The scripts are

easy to setup

eliminating the need to waste lots of time trying to get them to work.
They will

seamlessly integrate into your site

so the user doesn't feel they are jumping around to different sites with different looks. We like

uniformity

and continuity.
Our scripts are good for beginners to set up with

simple instructions, we even include images and default headers

that could be used as-is if desired all of our scripts use the same type images and page layout so if someone purchased several of our scripts they would have a similar look.
The set up of our scripts is very similar if you set up one you know how to set up the others. This

makes it easy

, you don't need to re learn every one.
We like to send a user a "Thank You" email this can be turned on or off, your choice. This can be used to

send the user an advertisement or promotional material

even if it is just your site name and link.
The option of

email address and name collection

in a log file is built into the scripts. Sometimes it is mandatory and sometimes it is optional when the script really doesn't need that information to function. Making it optional reduces the chance of people entering phony names, etc.
We add many features to each script for the user, while still keeping it

clean and simple to use

, so our scripts do more than other similar scripts. This way the user will want to return to use our scripts over possible others.

Domain Protection

is built into our scripts so others can't run your script from another domain using your bandwidth and resources. Nothing is foolproof but it is a good safeguard.
Help is available on our FAQ page with common mistake solutions and answers to questions. Support is also provided via email to

help you get the script up and running

should you need it. We can also install the script for you at a rate dependent upon your wants and needs including any customization of the script. All will be discussed and prices will be

agreed upon before

any work starts.
Take a look at our scripts and try out the working samples by clicking on the link for each one.
New features are always added so check back often.
Thank you for visiting the best site on the web!
This site is always updated
Copyright ©1999-2013 The PCman Website
Site Map | Links | Terms | Tell a Friend | Forum | Privacy | Mail List | The PCman's Store