Job Listings and Job Search Find a Job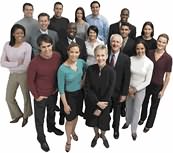 Job Listings Directory Employers Post Jobs Free, there are no fees for employers or job seekers to use our services. Our directory database can also be searched to find jobs and qualified employees. Employers are welcome to post their job listings, you will not be required to pay any fees to post job listings in our directory.

We also have a database of resumes submitted by job seekers that you can search to find potential employees. We offer employers the ability to post job listings using our job listings creator. The only thing we ask is that you refrain from posting job listings for subjects that are socially frowned upon such as the adult industry.

You will have the ability to provide details about the position being offered, details about your company and of course salary and contact information. You will be able to create and administer your listings whenever the need arises by logging in to your Listings Homepage.
Job Listings - Employers Post Jobs Free
New jobs are always added so check back often.
Thank you for visiting the best site on the web!
This site is always updated
Copyright ©1999-2013 The PCman Website
Site Map | Links | Terms | Tell a Friend | Forum | Privacy | Mail List | The PCman's Store