Employers Join Our FREE Job Search Directory Post Jobs for Free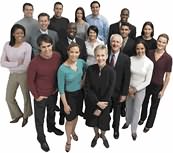 Employers Join Our FREE Job Search Directory and post jobs for free online. Join our directory, register for a free account so you can include your listings in our Job Search Directory. We do not charge employers any fees to post jobs for free in our online
directory
, other services charge a fee, The PCman Website does not. You can also search the database of our online
resume directory
to assist you in locating a qualified employee.
Your listing will be comprised of sections for information about your company and the opportunity you are offering including educational and experience requirements, salary, term and more. Each of your job listings will be displayed on your Employers Homepage where you will be able to administer each of you job listings and delete the old ones when the position is filled.
To join please enter a Username and Password that you wish to use as your login info. You must be 18 years of age or older to create an account and use our service. By using this system you assume any and all risks that using this service may cause and hold The PCman Website and it's administrators harmless, without any liability. Your use of this program demonstrates your agreement with this policy and our
Terms Of Service
.
Be sure the email address you entered for your account is a working address. We will send an activation email to that email address. You must activate your account by clicking the link in the email otherwise you will NOT be able to login. Note: This page is for employers to join to post jobs for free, job seekers please follow this link.
Employers Join Our FREE Job Search Directory and Post Jobs For Free
Employers Join Now
New jobs are always added so check back often.
Thank you for visiting the best site on the web!
This site is always updated
Copyright ©1999-2013 The PCman Website
Site Map | Links | Terms | Tell a Friend | Forum | Privacy | Mail List | The PCman's Store