FREE Flash Templates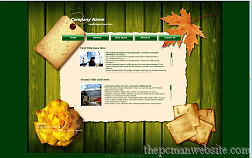 FREE Flash Templates build your website with these free premium free flash templates to create a great business or personal website simply add your own content, upload to your web space and you're done. We offer many different colors and styles of free premium free flash templates they are designed to be standards compliant to work properly on modern browsers.

These free premium free flash templates are complete and include the page template, images and style sheets. The files you need to build your website are included. Simply add your own content and upload the website to your website space. If you have word processing skills you should be able to personalize them with no trouble. The .fla files need an editor and skill to modify them but many of the styles use external text files to change to wording of the .swf files

They are offered in many different styles and colors so you are sure to find some you like. They are standards compliant so they are designed to view correctly in current browsers.

The premium free flash templates generally require the links back to the authors site to remain at the bottom of the pages. Please read the readme and license files to be sure you comply with the license each one has.
How to Choose a Web Host | Make $ With Your Site | Free Webmaster Tools | Games For Your Site
New free flash templates are always added so check back often.
Thank you for visiting the best site on the web!
This site is always updated
Copyright ©1999-2013 The PCman Website
Site Map | Links | Terms | Tell a Friend | Forum | Privacy | Mail List | The PCman's Store